Horizon GR3 Spin Bike Review Summary (Quick Stats)
If you don't have time to read the full article, here is our quick review.
The GR3 has become rather popular as a great entry level spin bike from the quality Horizon brand. Comes with a solid warranty, along with options to get an elliptical bike with a great offer.
PRICE (at time of writing)
From $599
The Horizon Indoor Cycle is an affordable option that offers impressive performance specs. You're sure to appreciate the 48-pound flywheel, but you get a sophisticated monitor and a fully adjustable seat, too. It even backs the bike with a solid warranty considering the price!

Overall, the price is about $500, so the GR3 is likely the best budget-friendly spin cycle on the market. However, is it the right choice for a home gym? Hopefully, this Horizon GR3 Indoor Cycle review gives you all the information you need so that you can determine if it's an ideal option for you. Also see our review of the Horizon GR6.
The Horizon Gr3 Indoor Cycle
Horizon is a well-known fitness brand. It's become popular because of the affordable cardio machines that have better quality than others in the price range. However, the lineup isn't as big as others, but it does include the basics, such as treadmills, ellipticals, and exercise bikes.
The machines fall into the affordable range, but some are more moderately priced than others. Overall, the Horizon Fitness machine works as an exercise bike should. Plus, its assembled dimensions are 49x19x46 inches. Keep reading this indoor cycle review to learn more!
Pros:
Heavy flywheel

Offers wireless heart rate monitoring

Includes water bottle holder and transport wheels

Excellent road-cycling ergonomics

Toe cages

5-inch LCD console

Pedal cage

Vertical resistance system

Height-adjustable handlebars

Great warranty

Compatible with polar chest strap

Easy assembly
Cons:
Friction brake resistance levels and system
Flywheel
A flywheel is a crucial part of your spin cycle because it's what moves while you pedal to create the resistance and provide you with a good workout experience. It's all about the momentum here. When you get more as you pedal, you feel a smoother ride.
Most spin bikes increase the flywheel's weight to achieve this. It's better to be heavier because you get more momentum while it spins. However, some brands focus on lighter flywheels.
Generally, you often see 30- to 40-pound flywheels, even for affordable spin bikes. The Horizon GR3 features a 48-pound flywheel, which is massive even for that price range.
However, a heavy flywheel is a good thing. Still, this one is on the hefty side, which is surprising because it's more affordable. Many people like that!
You also get a friction brake pad to create more resistance for this indoor cycling bike. Overall, it mimics the feeling of being on a road bike. However, it's hard to start, but as you begin spinning, that extra weight keeps it going between the pedal strokes.
Friction brakes utilize friction to create the resistance. When you turn the resistance knob, the felt pad contacts more or less with the flywheel to build less/more resistance. You simply turn the knob whichever way to get what you need.
The downside to friction brakes is that the pads eventually break down and must be replaced. It's easy to do, but it doesn't happen with a magnetic system.
It's also important to think about how you're getting the momentum. Since you're using the pedals, you need to protect your feet and ensure that they stay on the pedal. This model makes it easy with the toe strap.
Seat Type
This indoor cycle features a road bike saddle. It's similar to what you might find on outdoor road bikes and is what all self-respecting brands feature.
If you aren't accustomed to riding, you may find the type of seat uncomfortable, but that's normal. It's easy to grab a gel bike cover to add more cushion to your indoor cycle.
The good news is that it's customizable vertically and horizontally. That gives you the best chance at getting the right fit.
Handlebars
The handlebars of the Horizon GR3 are multi-grip, so you can get any position necessary during your rides. You've got wide grips for standing and narrow grips for various seated positions.
These are three-position handlebars, so they aren't fully adjustable. Still, you get what you need from them.
Any indoor cycling bike worth its salt should focus on keeping your arms and hands in a comfortable position. The multi-position handlebar grips do that efficiently without breaking the bank.
Frame
The biggest downside for an exercise bike in this price range is a flimsy frame. They weigh less, are smaller, and have lower weight limits. Still, the GR3 features a user weight capacity of 286 pounds, which is decent. Plus, the bike itself only weighs 96 pounds!
Typically, heavier equipment can work better because they feel more stable during the ride. There's less swaying and rocking to contend with. However, the heavier flywheel makes it pretty sturdy and can handle heavy users easily and safely.
Pedals
Spin bikes have many pedal type options. You can find pedals that must be used with cleats or those with a toe cage. However, most bikes in the price range feature toe cages like the GR3, which are the standard outdoor bike pedals.
You may choose to add your own Shimano combo pedals to your bike if you want. However, most beginners keep the toe cage version because they can adjust the toe strap to get a tight fit.
Console
At this price range, you aren't always given a console – some feature simple monitors, and others leave them off altogether. However, the GR3 features a sophisticated console.
It easily lights up to cue you during the workout and displays important data, such as time, RPM, calories burned, speed, distance, and more.
You even get a few workout programs, such as heart rate intervals and HIIT options. Plus, the GR3 bike is compatible with a wireless heart rate monitor from Polar. Overall, you can boost your ride and enjoy a 5-inch monitor, which is nicer than most spin bikes include in that price range.
Warranty
As a general rule, Horizon offers a similar warranty on this exercise bike and all others:
10-year warranty on the frame

1-year warranty for parts

1-year warranty for labor
Most people feel that the warranty of the Horizon GR3 is more than fair. In fact, 10 years for a frame is excellent for a $500 bike, and you aren't likely to find anything like that elsewhere.
Similarly priced bikes offer a 2-year warranty on the frame if you're lucky, so that's another good thing for this machine!
Glow-ride Lighting System
The console of the Horizon GR3 Indoor Cycle also features a glow-ride system with various phases to simulate road cycling. You get real-time feedback on the bike while performing high-intensity interval training!
Speed Intervals
This indoor cycle offers speed intervals with three different phases while riding. Therefore, the bike helps you work harder or faster whenever the need arises. Boost your heart rate on some days and ride steadily on others.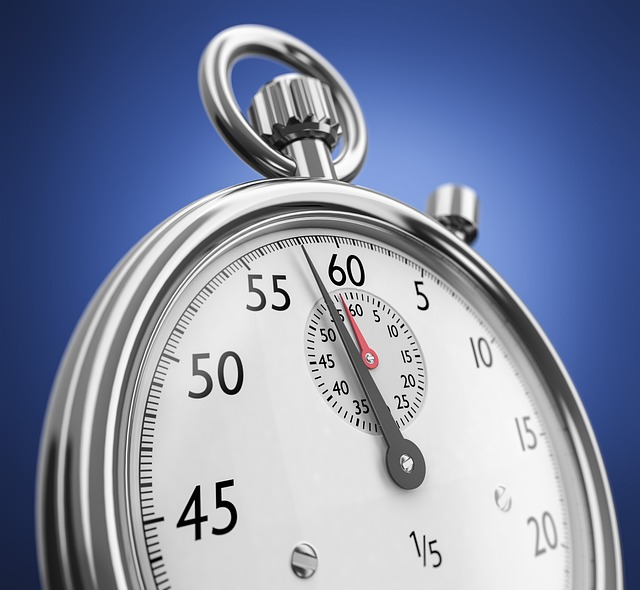 FAQs
What Maintenance Is Necessary for the GR3 Indoor Cycle?
It's best to routinely wipe down the Horizon Fitness GR3 Indoor Cycle and check for loose parts, such as screws, bolts, and nuts. Once a week, you should lubricate the chain. Consider inspecting the pedals, brake pads, and seat pad each month and lubricate them all monthly.
What's the Difference Between the Magnetic and Friction Brake Resistance System?
Friction resistance uses direct contact between the flywheel and brake pads like road bikes. Typically, a magnetic component on the exercise bike eliminates the requirement of contact, so there's silent resistance. Though Horizon Fitness uses the friction aspect, it's not a huge deal.
Conclusion
As this Horizon GR3 Indoor Cycle review comes to a close, you've hopefully learned enough about the bike to see if it's right for you. Horizon Fitness is an excellent brand and is on the affordable end of your indoor cycle spectrum, so you can easily boost your heart rate in your own home gym without breaking the bank.
Overall, avid cyclists are sure to appreciate this brand, even though it doesn't use a magnetic system. The price range just can't be beaten!